Blog Archives
The story of Jesus from Matthew 14: 22-33:
22 Immediately Jesus made the disciples get into the boat and go on ahead of him to the other side, while he dismissed the crowd. 23 After he had dismissed them, he went up on a mountainside by himself to pray. Later that night, he was there alone, 24 and the boat was already a considerable distance from land, buffeted by the waves because the wind was against it.
25 Shortly before dawn Jesus went out to them, walking on the lake. 26 When the disciples saw him walking on the lake, they were terrified. "It's a ghost," they said, and cried out in fear.
27 But Jesus immediately said to them: "Take courage! It is I. Don't be afraid."
28 "Lord, if it's you," Peter replied, "tell me to come to you on the water."
29 "Come," he said.
Then Peter got down out of the boat, walked on the water and came toward Jesus. 30 But when he saw the wind, he was afraid and, beginning to sink, cried out, "Lord, save me!"
31 Immediately Jesus reached out his hand and caught him. "You of little faith," he said, "why did you doubt?"
32 And when they climbed into the boat, the wind died down. "
This story can be applied to our daily lives, not as a myth, but a reality. The key here is Faith and Belief, not only in our Creator but also in ourselves.
When we begin something new, there is an idea that we can accomplish something. Usually there are details towards that end: Perhaps something we had not thought about when we began becomes quite important; sometimes there are people in our lives who discourage us from making changes or taking chances; but often it is a personal attitude that questions everything about it, expecting failure before we even start, and fears/doubts of almost anything our inner self can come up with, realistic or imaginary.
Relating the above paragraph to the walking on water idea: How often do you ask yourself: "Can I do this? Am I worthy? Who do I think I am? What if __________ (fill in the blank)? If only ________________ (fill in the blank) such and such would/could happen. You know the inner drill. This calls into action our self esteem, the role others play in our lives and the resulting decisions of action or inaction, what we expect of ourselves and others, and how we eventually react. Do we shut down and forget the whole thing? Do we pursue it by not expecting success but failure? Can you imagine a successful ending to the idea? Do we press on to the original goal, making adjustments as needed? Do we put forth enough of whatever it takes to arrive at a successful conclusion?
That is why the words Faith and Belief are counter to the Fears we dream up from our overworked imagination. Do you want to WALK ON WATER, going forth with your ideas, goals, and dreams? Or do you want to let your FEARS CAUSE YOU TO SINK? It is a personal decision, after all.
When one begins to make changes and take chances, the unknown takes on an outsized proportion to what it deserves. We really do make mountains out of molehills. So choose: Mountain or Molehill, stop where you are and stay the same or reach out and begin to become the person you were born to be!
God's blessings upon your journey!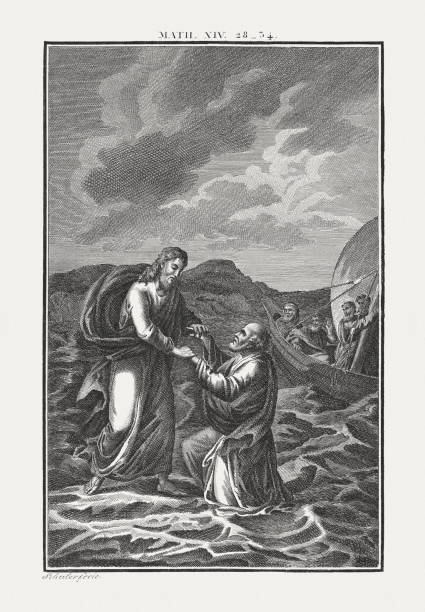 The only question you need to ask yourself in your daily grind of life is: What does enough look like? Are you trying to buy a new house and need money for a down payment? Is your car falling apart, and it is necessary in order for you to work, go to college, or fetch the kids from school? Did you just see a necklace that just put a yearning in your soul to own something that gorgeous?
I could go on with many examples of the materialism that pervades our society today, world-wide.
There was a man in China, sitting on the curb with his family, with each one eating a Colonel Sander's Kentucky Fried Chicken meal. He was asked how long he had to work to earn the money to purchase the meal. His answer? One week. He was very happy to do it.
So, how much of the money that you spend daily actually brings you a feeling of joy and happiness?
Most of us know that, in this economy, the money is spent before it ever arrives. There is also a lot of month left and not enough money to go around.
Could you step back a moment from your daily tasks to look at the long term of it all?
Have you ever asked yourself the key question: What does enough look like?
It is a key to prioritizing not only your money, how you spend it, and your long term goals, but also your time. How much of that precious commodity do you exchange for working to earn the money?
How long will you have to work? Must you work forever in order to maintain your current life style? Are you willing to change it so you can retire sooner and live on less income?
It is a fact of life that the more money you earn, the more you spend. Your expectations and choices change as you move up the ladder of success. It is almost imperceptible if you are not carefully monitoring your choices.
Many people are familiar with Maslow's hierarchy of needs, which is in the shape of a pyramid. The base is Physiological needs: Air, water, food, clothing, shelter, and human sexual instinct. Next comes Safety needs: Security of body, employment, financial resources, of morality, family, health and property. Then comes Love/Belonging: Friendship, Intimacy and Family connections. The next level is Esteem, which is about your personal self-esteem and self-respect, confidence, achievement, respect of others and from others. At the top is Self-actualization: morality, creativity, spontaneity, problem solving, lack of prejudice, and acceptance of facts. Maslow believed that, in order to understand this level, all of the previous levels must be mastered. Of course, there are no strict lines between these areas as they are interrelated instead of sharply separated . Many levels can be experienced at any time as they are closely related.
My point is that, beyond the need of a roof over your head and food in your stomach, a coat to wear if it is cold and shoes for your feet, a safe and warm place to sleep, water, and perhaps a little loving, what more do you need? Must the apparel have a great name like Prada or Gucci? Do you need a Penthouse? Must you have an  "arm candy" woman at your side as you stroll through a fancy restaurant, reveling in the looks you get? What kind of car are you driving? Is it good transportation or a fabulous vehicle? The answers to all of these questions are determined by your choices, one day at a time.
You can go up the ladder of needs, and think about what they mean to you. How much of your energy does it require to live at the level you have attained?
Life is so very precious, and no one knows how long one has. Are you willing to ask yourself sincerely: WHAT DOES ENOUGH LOOK LIKE?
Your answers could affect the rest of your life here on Planet Earth. You alone must determine your priorities and choices.
God's blessings on your journey!
Posted in Uplifting Thoughts
Tags: choices, Esteem, expectations, Happiness, journey, joy, Kentucky Fried Chicken, Love/Belonging needs, Maslow, materialism, metaphysics, money, New Age, New thought, physiological needs, priorities, prioritizing, safety needs, Self-actualization, success, thoughts, understanding