Blog Archives
We acquire our perceptions of reality from the moment of birth. Authority figures such as parents, friends, teachers, etc., all contribute to the plethora of our understanding. Some are positive, yet most are negative, along with the feelings engendered. When something occurs, our frame of reference for these perceptions come into their own. We reject whatever is outside of them, and accept without question that which "fits." We react accordingly.
At what point do we question whether or not these "perceptions" are helpful or harmful? Unless something happens to challenge our perceptions, we go through life's daily motions, living our life, whatever it is.
Here's a thought: Our perceptions are actually crystallized thought patterns, which form a mold for future use, automatically. What if one finds that change is needed in whatever form?
In order to change something, one must first examine one's reality to see WHAT IS. This will show us how we thought/felt in the past. Then we must chart a course to a new destination that we desire. We are at the helm of our individual ship, after all. To chart a course requires thought, with feeling becoming the wind in our sails.
If our thoughts/feelings cling to the past, there is no wind to affect our course. Only in the present can we make a difference.
One can use affirmations of what we can see is needed, together with prayer, to change the crystallized thoughts and perceptions. Only that will shatter the glass of crystallization, which will forever hold us in the same place, same habits, same situation.
Some people fear change because it is unknown. Only by Letting Go and Letting God with faith in the possibilities available can we begin to see the needed changes begin. Trust is a strong element here. Ego does not want it at all.
So if there is some change needed in your reality, no matter how big or how small, look at WHAT IS. Keep it before your eyes, thoughts, and feelings, without ambiguity or doubt. It is, after all, your journey, your ship. Are you willing?
God's blessings for your journey.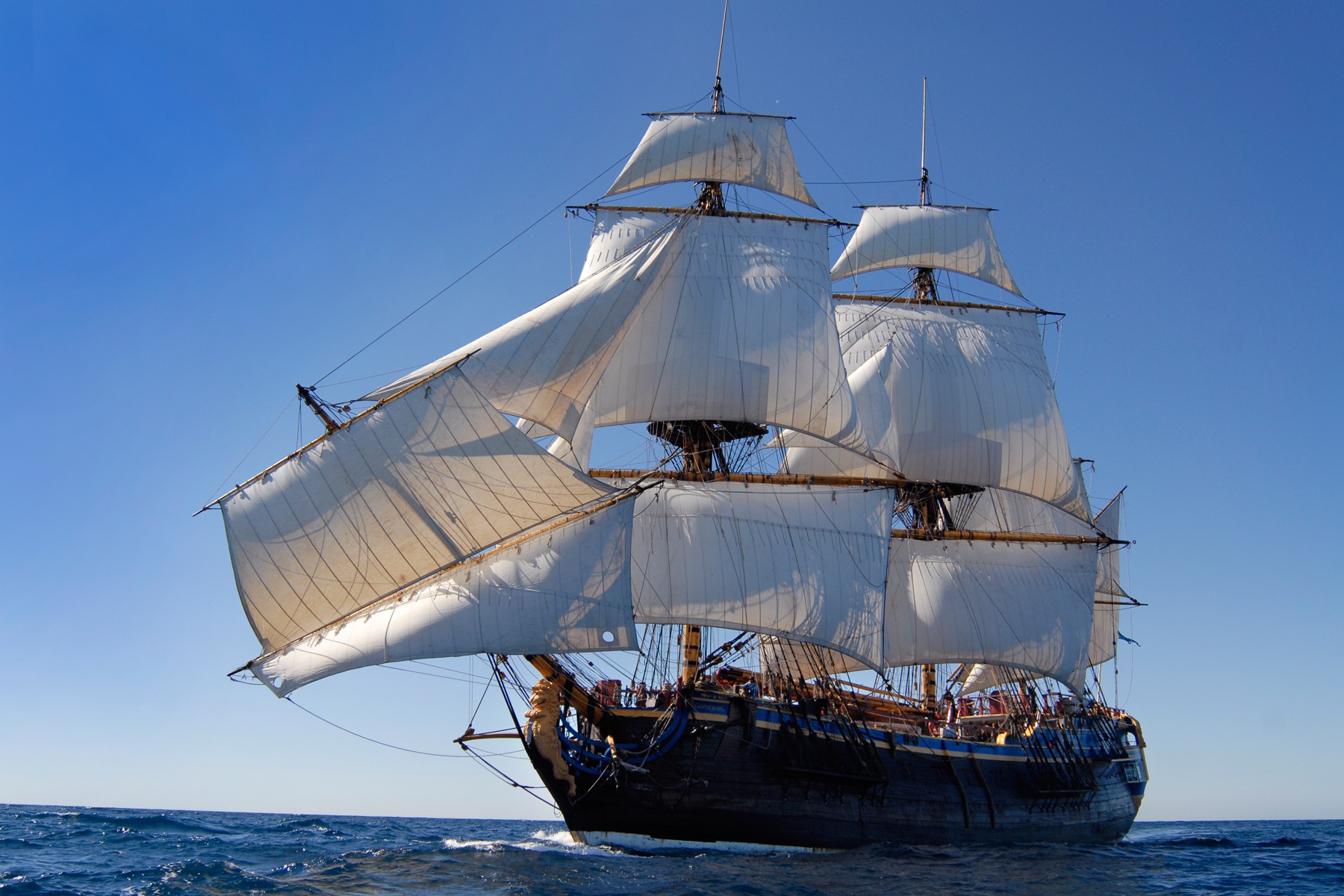 Saying that Final Good Bye when a loved one passes away is one of the hardest journeys one can take.
The age and circumstances can affect you in ways you never imagined. Sometimes the ill-health of that person can make it a little easier because you do not want to see them suffer anymore, so it becomes a release for them and perhaps for you.
Sometimes it is an unexpected accident — one that you could never have considered as a possibility. Tragedy can break your heart because it is so sudden.
Then the details, expenses for burial, paperwork, rules and regulations come into your awareness. Who knew how complicated it would be? It would seem that an original of the Death Certificate is needed for just about any transaction. It can take weeks or months to take care of the business.
It is said that about 96 percent of people do not have a will or express their wishes in a written document like the Five Wishes as a Living Will. Do those people in the 96 percent understand the negative impact of such an act of omission? Could they not see what a morass of regulations that they are leaving for their families?
As for me, my dear mother passed away recently. Her last month was filled with suffering that even narcotics could not take away. She was surrounded by caretakers who truly cared for her, including family members.
When I looked down at her for that last time, saying a prayer for her on my lips and in my heart, I knew she was finally at peace and without pain. In our belief system, she has become "absent from the body but present with the Lord." Her Spirit is in a better place. She was set free from a failing shell that just could not house it anymore.
Will I miss her? Of course, every minute of every day. But I believe in God Mail — my thoughts and words to her will be delivered instantly by the best transmission system in existence. Hence, I know that I can still "talk" to her freely. I want her to see through my eyes the beautiful flowers she loved so much on this plane of existence, so I'll send her a "snapshot" of the Beauty I partake of, or of the loved ones she cared about, or any other thing which I consider important.
I do not know how others who do not have a faith/belief system survive this moment, and the moments to follow. I can only think of the emptiness that must be a part of that. Which faith/belief system that you have is not a factor here. But one must believe in something in order to get through this trying time.
How about you? Have you chosen to take a moment or two to express your wishes in a legal way? I highly encourage you to do so. Not one of us is going to get out of this world alive, so think about it. It would make a tremendous difference to your affairs and those who would have to deal with all the problems created thereby through a lack of a written document.
Life itself will go on for me. The Memorial Service details are almost finished. There will be that moment of one final Good Bye to my beloved mother. But I rest assured that Her Spirit is doing just fine where she is now.
Remember, life is made up of choices, minute by minute, and day by day. Have you told someone, "I Love You!" as they go out the door? It does not matter the age or circumstances. It may be the last words you can express to that person. 911 taught us that in a dramatic way. We have no guarantees.
God's blessings upon your journey!
Forever in our Hearts
Posted in Uplifting Thoughts
Tags: Belief System, beloved, blessings, choices, faith, Five Wishes, Good Bye, journey, life, Lord, Love, Memorial Service, metaphysics, Mother, negative, New Age, New thought, Peace, Spirit, Truth, understanding, wisdom
Poet James Dillet Freeman wrote this some years ago. A copy of it is now on the moon as it was carried there on the Apollo XV voyage by Astronaut James B. Irwin and left on the moon for future space voyagers. It has always touched my heart and comforted me when I need it. I share it with you as it has been one of my guides for a long time.
I Am There
"Do you need Me?
I am there.
You cannot see Me, yet I am the light you see by.
You cannot hear Me, yet I speak through your voice.
You cannot feel Me, yet I am the power at work in your hands.
I am at work, though you do not understand My ways.
I am at work, though you do not recognize My works.
I am not strange visions. I am not mysteries.
Only in absolute stillness, beyond self, can you know Me as I am, and then but as a feeling and a faith.
Yet I am there. Yet I hear. Yet I answer.
When you need Me, I am there.
Even if you deny Me, I am there.
Even when you feel most alone, I am there.
Even in your fears, I am there.
Even in your pain, I am there.
I am there when you pray and when you do not pray.
I am in you, and you are in Me.
Only in your mind can you feel separate from Me, for only in your mind are the mists of "yours" and "mine."
Yet only with your mind can you know Me and experience Me.
Empty your heart of empty fears.
When you get yourself out of the way, I am there.
You can of yourself do nothing, but I can do all.
And I am in all.
Though you may not see the good, good is there, for I am there.
I am there because I have to be, because I am.
Only in Me does the world have meaning; only out of Me does the world take form; only because of Me does the world go forward.
I am the law on which the movement of the stars and the growth of living cells are founded.
I am the love that is the law's fulfilling.
I am assurance.
I am peace.
I am oneness.
I am the law that you can live by.
I am the love that you can cling to.
I am your assurance.
I am your peace.
I am one with you.
I am.
Though you fail to find Me, I do not fail you.
Though your faith in Me is unsure, My faith in you never wavers, because I know you, because I love you.
Beloved, I am there."
If you would print this off and post it in a prominent place where you would see its message often, you would ponder its Truths. Then you could begin to find ways to make your life more worthwhile, change your perspective, which would then effect positive motion in the right direction. Answers would come more readily as you seek them. Happy Hunting! May God bless your every endeavor.
Posted in Uplifting Thoughts
Tags: alone, assurance, assurance fail, awareness, beloved, change, faith, fears, feelings, God, good, James B. Irwin, law, life, Love, metaphysics, mind, New Age, New thought, oneness, pain, Peace, pray, stillness, Truth, understanding, wisdom